Shaky Beats is scheduled to return to Atlanta, Central Park, GA, May 10-11. On Tuesday, organizers of the Electronic Orientation Festival announced their daily alignments for the 2019 event.
Rufus Du Sol, Big Gigantic and San Holo will lead the way on Friday, May 10, while Martin Garrix, Galantis, Fisher and Gryffin will be the main performers scheduled for Saturday, May 11th. The daily announcement of training Tuesday morning comes less than 24 hours after the addition of Galantis training 2019 Monday.
The opening of Shaky Beats on Friday, May 10 will also include performances of What So Not, Snakehips, Lane 8, Boogie T, Solardo, SNBRN, Dombresky, Moon Boots, Whipped Cream, GG Magree, Dirt Monkey, Win + Woo, Paz , Mantis, Eddie Gold and Movin 'Keyz.
The second and final day of Shaky Beats 2019, Saturday, May 11, will also include a full day of performances of Chris Lake, Big Wild, Ekali, Party Favor, Clozee, Vanic, Squnto, Ducky, Cray, Slumberjack, Midnight Kids. , Zeke Beats, Xie, PLS & TY, Funk Hunters, DJ Zoe Gray and Airwolf.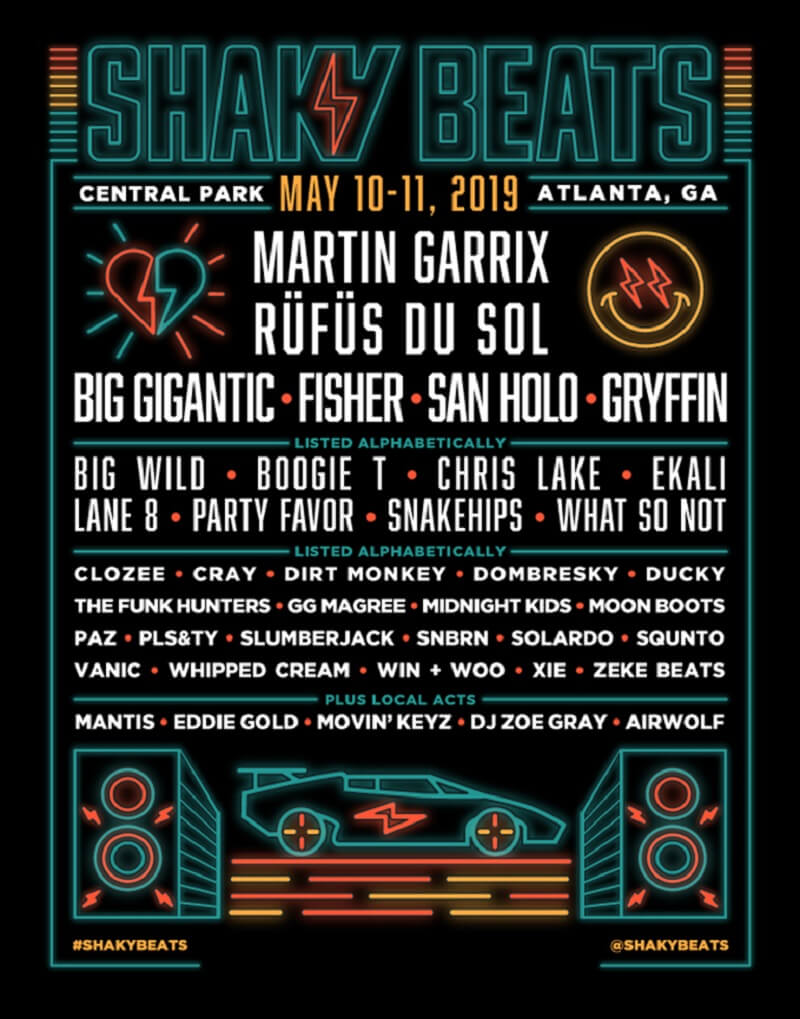 The next event will be the fourth annual festival. The event was held at Centennial Olympic Park in Atlanta for the first two years, but was transferred to Central Park from 2018, with its more rock-oriented brothers' festival, Shaky Knees. In addition to an alignment based primarily on electronic artists, Shaky Beats also strives to provide participants with a healthy mix of indie-electro and hip-hop artists scattered throughout the show's lineup.